I have been rotating different low carb lifestyle habits for the past year. From Paleo to Keto to Whole30. It has been successful so far. My favorites are Paleo and Whole30 as I have lost the most weight on. I think they are more flexible and the foods are healthier than just eating so much fat. When I was on Keto I missed fruits and sweet potatoes so when I moved back over to Paleo / Whole30 I was thrilled!
For Christmas, I bought my husband an air fryer so we have been making homemade sweet potato fries (if you do not have an air fryer this recipe is amazing also) frequently which are out of this world! I have been experimenting more and more with vegetables trying to come up with dishes my whole family will like. With 6 kids that can be difficult! Especially with my little ones who are super picky eaters! This week I decided to cube up some sweet potatoes and make a hash. So far I have made it twice, both times a bit different than the 1st. Since there were leftovers I heated them up for breakfast and topped them off with two eggs over easy – YUM!
Sweet Potato Hash
Ingredients (serves 8)
3 Large sweet potatoes
1 Onion
1 Red apple
1 tbsp Coconut oil
8 Radishes
Pink Himalayan Salt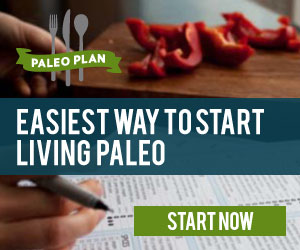 First I wash all my vegetables and fruit. Next, I unpeeled and diced up the sweet potatoes, onion, and apple (I did keep the peel on the apple). I did not dice up my radishes, instead, I used a mandoline slicer and sliced them super thin. Then I turned my stove top on and added my coconut oil in the pan until it melted and then tossed in all the vegetables and apple. I sauteed on medium heat for about 15 minutes until they were soft. Finally, drizzle a little Pink Himalayan Salt over it. Done! Super easy, right?
It goes with just about anything. We had it as a side dish with a roast that I cooked in my crockpot. It's delicious for any time of the day! What sweet potato low carb dishes have you made lately?
This article may contain affiliate links. Feel free to see Mama to 6 Blessings Disclosure Policy if you have any questions.