My kids and I with some our friends made some Thanksgiving crafts last week. Here is what we made:
Materials needed for craft:
coffee filter
template
washable markers
glue, scissors
crayons
I printed off the template and had my kids color the turkey head and legs with crayons and then gave them the coffee filter which they colored with WASHABLE MARKERS (washable markers will be the only markers that will work) and then outside I gave them a spray bottle. They sprayed the coffee filter and then kept it outside so that it could dry. Once dried we glued it all together. Looks almost like a tie dye turkey! Even my 1 year old made one!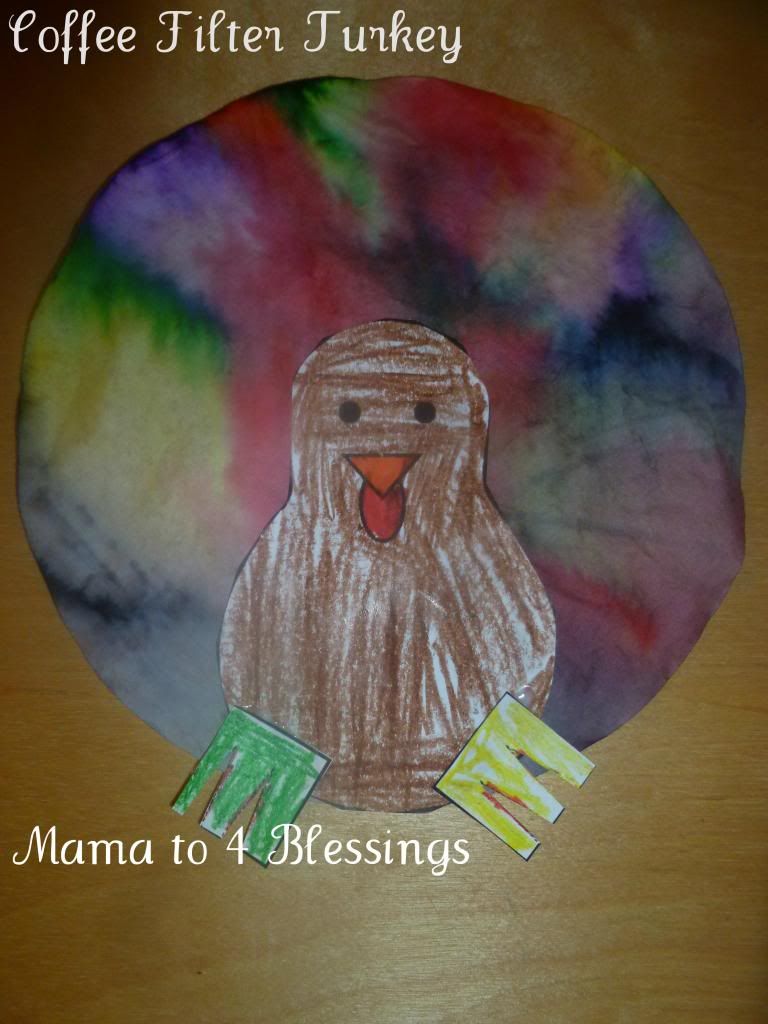 Materials needed for craft:
construction paper or cardstock
paint
scissors, glue
white paper
On blue construction paper the kids made a brown handprint (with fingers spaced apart), then they painted the sea underneath the handprint and clouds in the sky. Once all dried they cut out slanted squares for the Mayflower sails and glued them on the 3 middle fingers.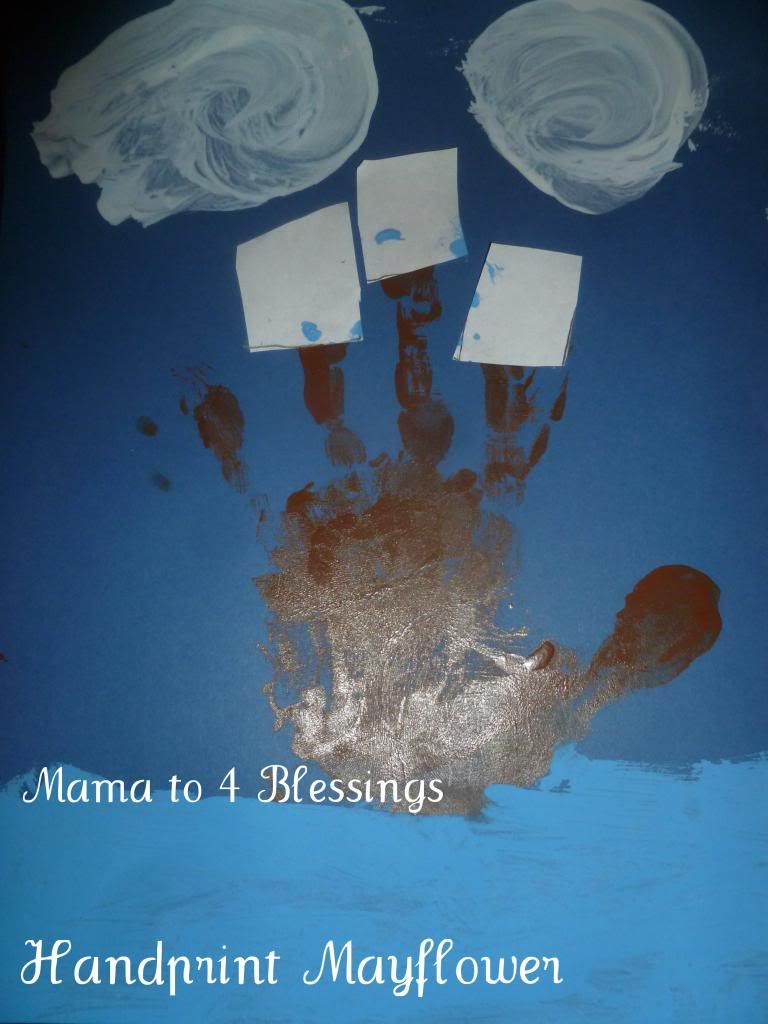 Materials needed for craft
Different colored cardstock
pencils, markers
scissors, glue
ribbon or yarn
hole puncher
I printed off a cross coloring page and then cut it out, traced it on cardstock and then cut out square and rectangle shapes as the mosaic pieces. The kids wrote and drew on each mosaic what they were thankful for and then glued them to the cross. Then we hung them on our glass sliding door.
Handprint Turkey With Feathers
Materials needed for craft
black construction paper, colored paper for beak
white paint
feathers
googly eye
glue, paint brush
Have child place a white handprint on the paper with their fingers spaced apart and then have them paint the turkey's legs underneath the handprint. Once it dries glue the googly eye, feathers and peak.