Tiny Love
is a multiple award-winning global toy and baby product manufacturer. Making developmental toys by focusing on creating toys and accessories to promote and maximize baby's development from birth through 12 months.
My baby and I had the opportunity to experience first hand a few of Tiny Love's wonderful products:
This toy is great for babies of all ages. Teaching them cause and effect by placing the balls into the elephant and watching them come out through the bottom door, great for their dexterity while placing the ball into the elephant, sizes as the rings go on largest to smallest, textures from the rings placed around the elephant.
6-9 months
Baby plays with the balls, holding them in her hand and shaking them to hear the fun rattling sound. Then exploring them with her mouth. Holding a ball in each hand and banging them together.
9-12 months
After learning to sit up, baby enjoys dropping the balls through the large opening (in the elephants's body) into the base. Dropping the balls and watching them fall, amused at their reappearance in the small tray, which the baby will just enjoy closing and opening time and again.
Product Features:
Elephant Funnel Head
4 Easy grab soft and plastic links
Electronic lights and music feedback
3 Colorful balls
Requires 3 AA batteries
This extra-large (59″ X 39″) developmental playground is super colorful, soft play mat is perfect for indoors and outdoors. Great sensory for baby's with the different textures on each quited square accompanied with vibrate whimsical colors and designs. Plus it folds up nicely and is great for on the go in the resealable bag.
1-2 months
Lie next to your baby, cuddle him, talk to him. Enjoy the opportunity to get to know each other.
2-4 months
Encourage your baby to lie on her tummy by placing her facing one of the play mat's figures. Point to it and say, "here's a frog!" Rattle with the leaf to draw baby's attention, or put the mirror in front of him and encourage him to look at it.
Features: Tiny ring for attaching toys, special spirals, multiple textures, adjustable mirror, soothing teether, put in/take out crinkly pocket, peek-a-boo elephant ear and horn. Your baby will never be bored on this super mat!
Tiny Love is generously offering one of my readers a Super Mat!
Enter to win by using the below Rafflecopter form to enter for a chance to win this awesome giveaway! Please let me know if you have any questions.
Open to the US AND Canada, ages 18+.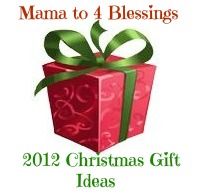 a Rafflecopter giveaway