Do you have an educational post that is about your child and you would like to share?  It can be a craft, a lesson, sport etc. that your child learned this week. You do not have to be a homeschooler to LINK up below – happy to have you join us! Then come back every Friday and continue to share your learn and link post! Please do not link up educational reviews – thanks!
I have started homeschooling my 3 year old daughter while I homeschool my 5 and 7 year old. I started her off with her letters this week,.
Here are some of the activities we did this week to learn, recognize and sound out the letter A.
Stamp apples with the dotters
I added some red fingerpaint in the center of a paper plate and had her fingerpaint the plate red and then we added the stem and leaf – apple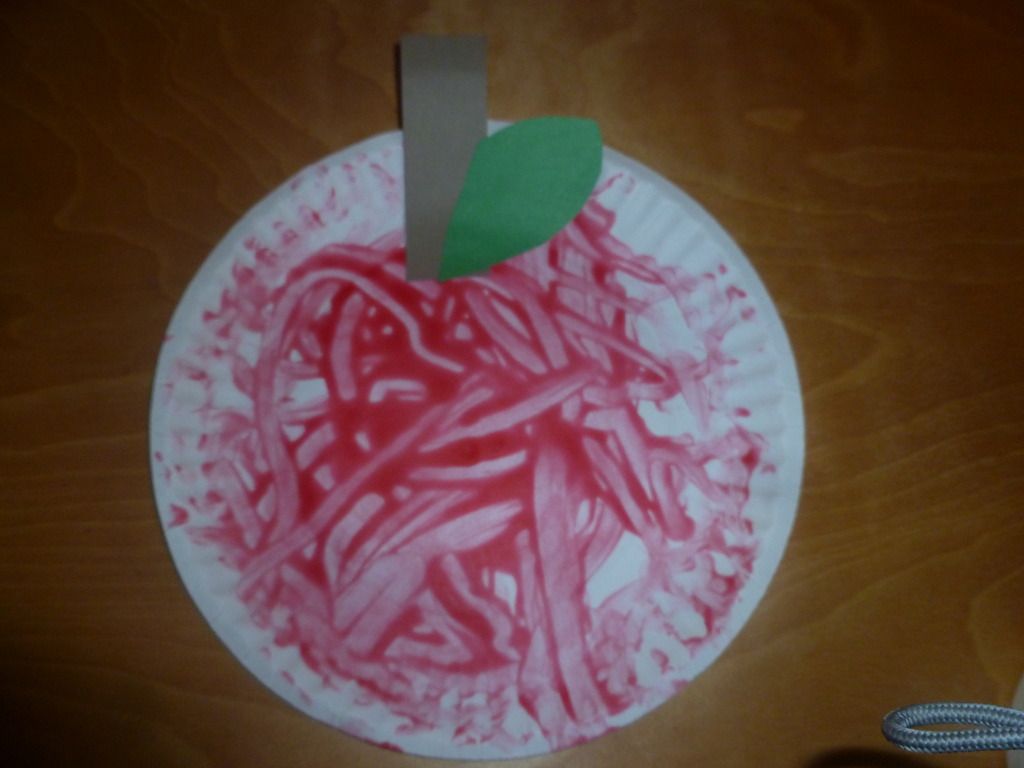 She matched up her Apple Nomenclature Cards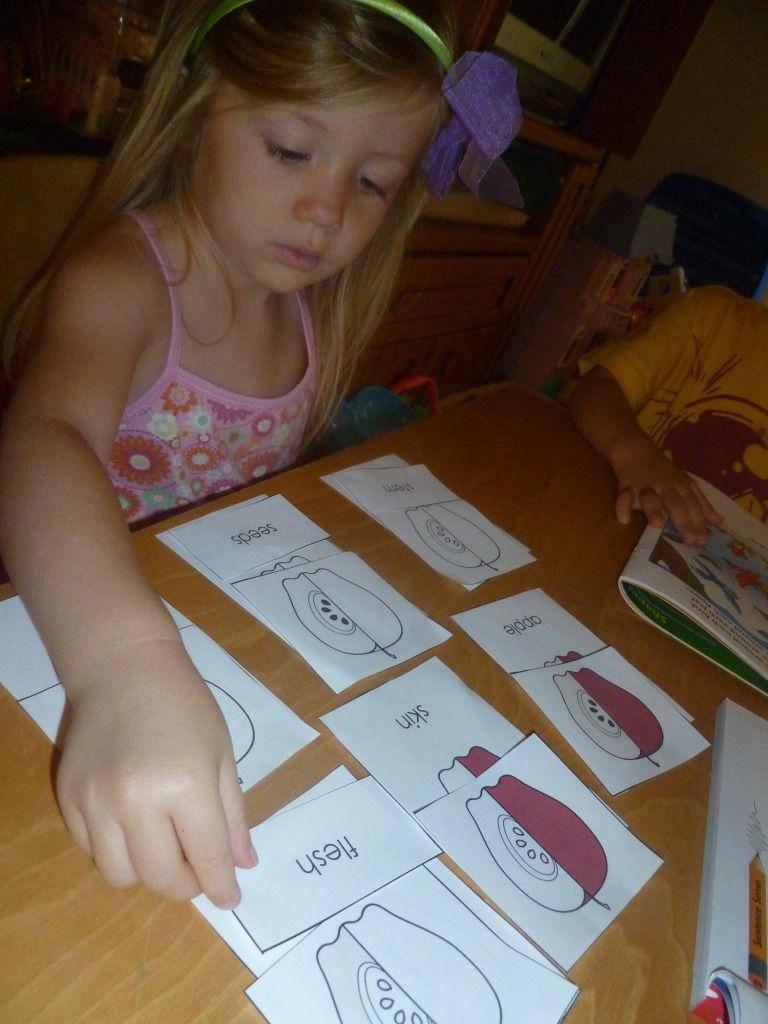 Then I laid out number flash cards and she matched the correct amount  red "apples" to the corresponding number.
Then we ended the week making an apple pie! We got the recipe from
Apple Pie Tree
book.
I cored 6 red apples and then had my daughter add the sugar (1/2 cup) and cinnamon (1 teaspoon) over the apples and give it a good mix.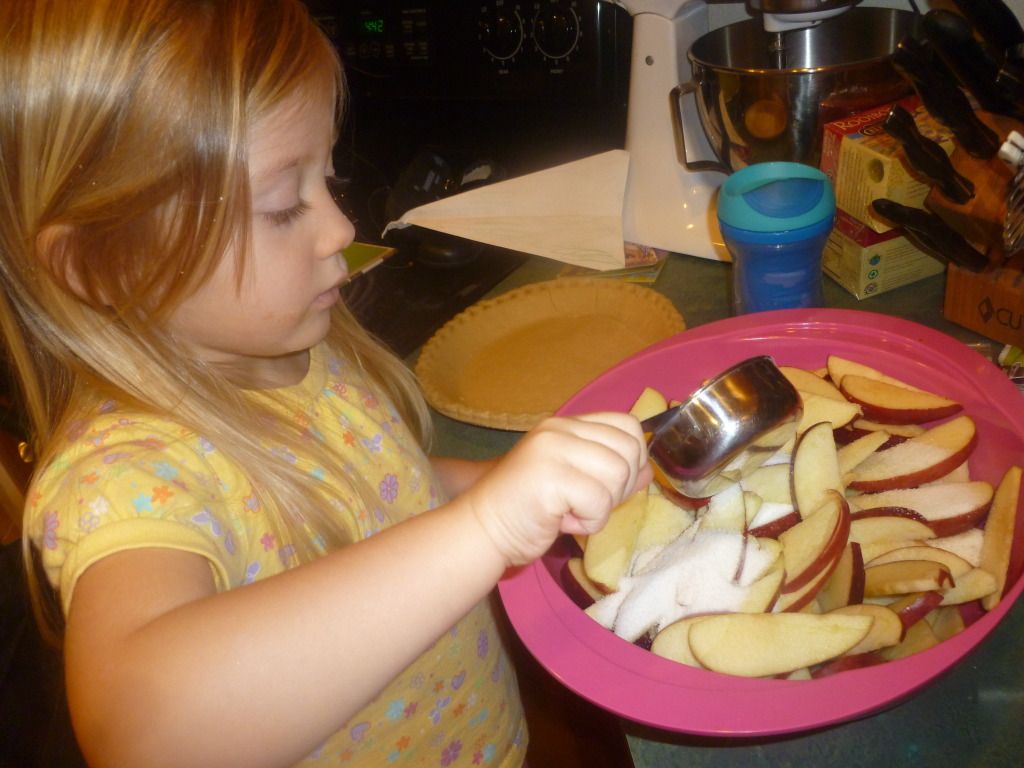 Pour the apples into the pie crust which I already purchased pre-made. Then bake for 50 minutes on 400 degrees. I did not add a top crust – it's more of an open apple pie.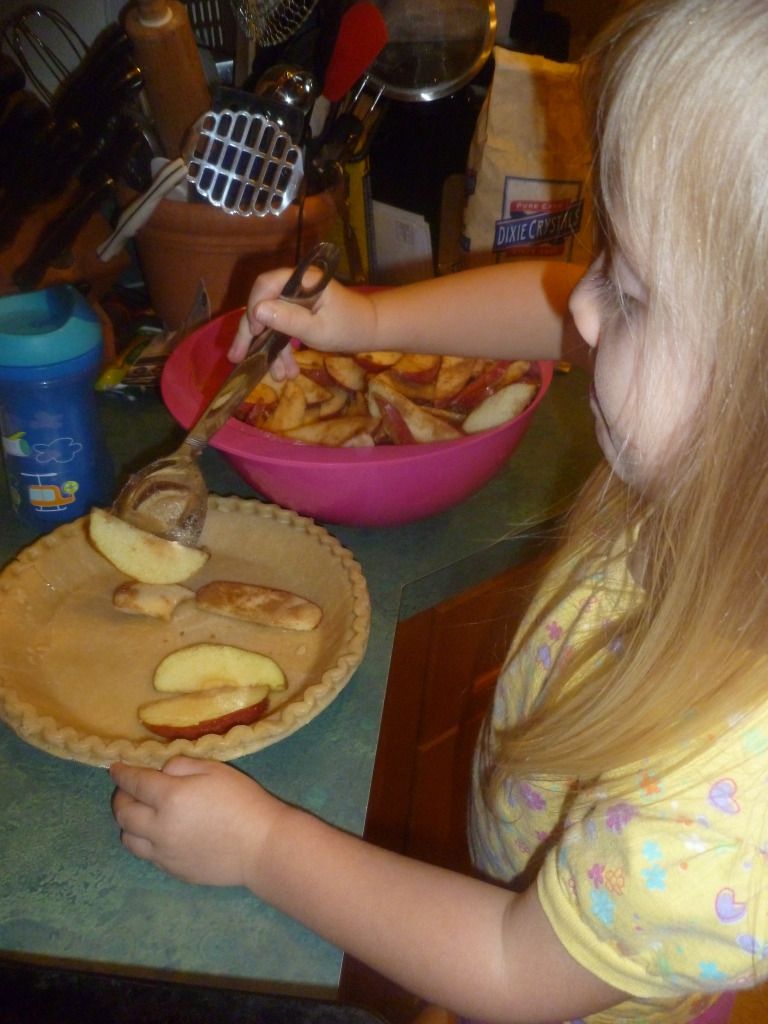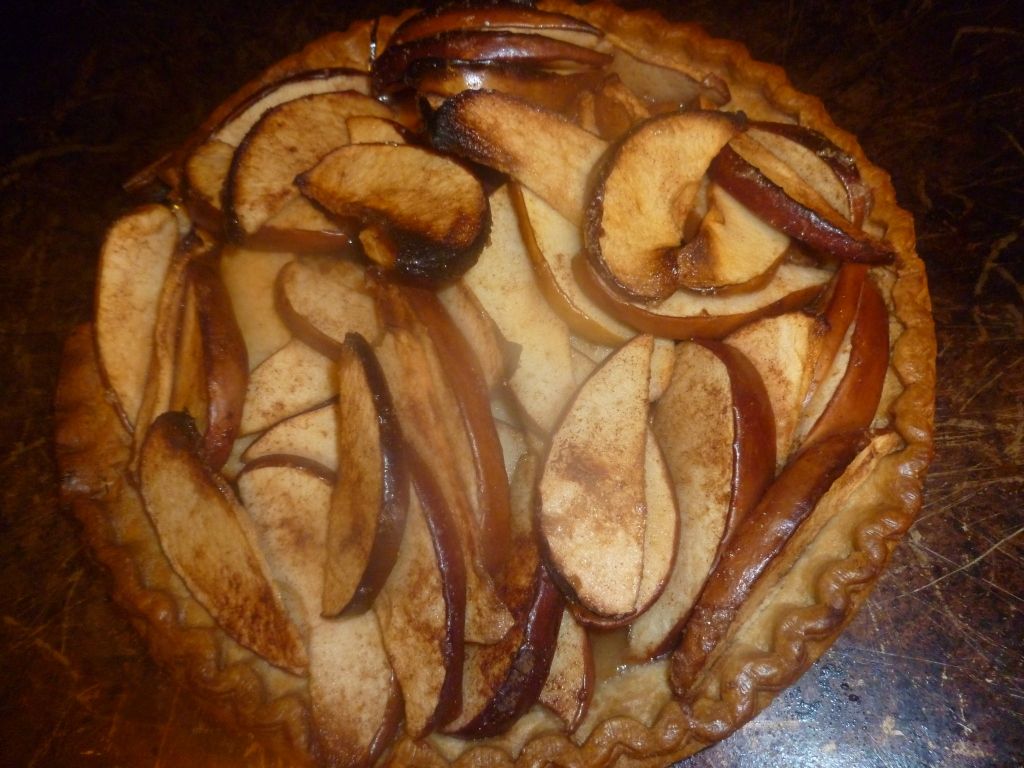 Here are some of the resources I used for this learning time:
Mama to 4 Blessings is also linking this post up at:
HREF="http://ws.amazon.com/widgets/q?rt=tf_ssw&ServiceVersion=20070822&MarketPlace=US&ID=V20070822%2FUS%2Fmamto4ble-20%2F8003%2F73fd9e3f-d7e2-4fd7-83ac-6177368a50c9&Operation=NoScript">Amazon.com Widgets