Do you have an educational post that is about your child and you would like to share?  It can be a craft, a lesson, sport etc. that your child learned this week. You do not have to be a homeschooler to LINK up below – happy to have you join us! Then come back every Friday and continue to share your learn and link post! Please do not link up educational reviews – thanks!
This week I reviewed the letter "B" with my 3 year old daughter. Practiced the letter sound and did butterfly related fun activities.
 She did a Tanogram butterfly
 We briefly went over the life cycle of a butterfly, she cut out the stages and then glued them in the order of the life cycle.
I am using Bugs and Bunny Science Curriculum for her to do fun Science activities.
and then we did this craft….
materials needed:
1 paper plate
2 googly eyes
finger paint
glue
scissors
wide Popsicle stick
long pipe cleaner bent in 1/2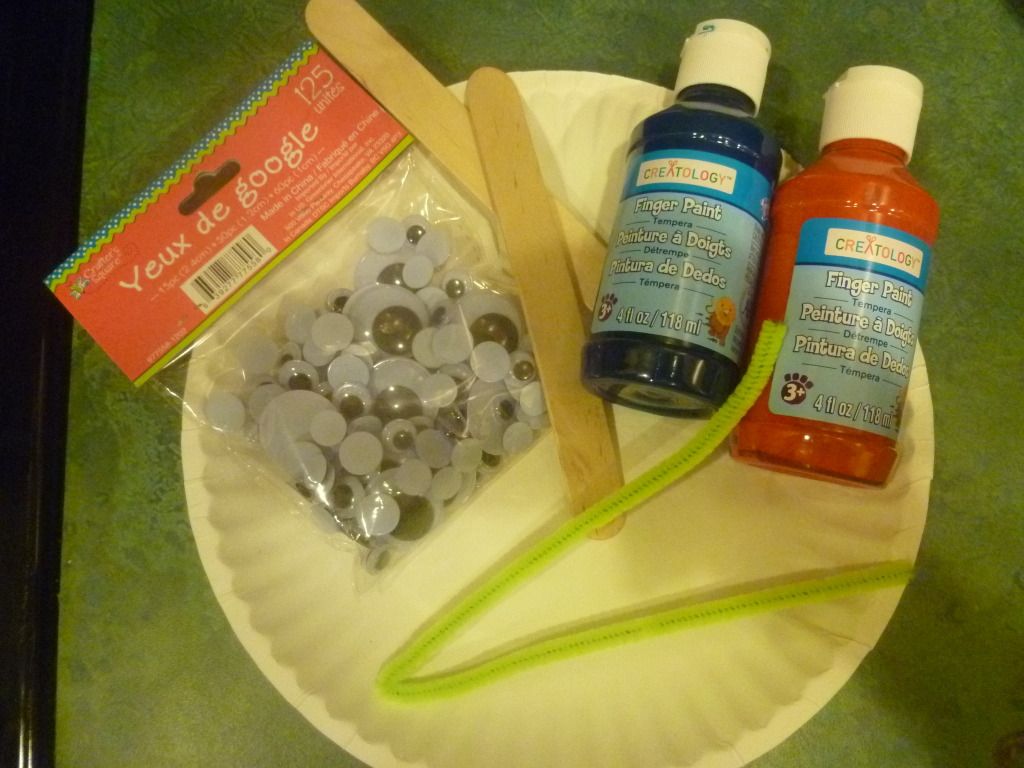 Cut the paper plate in 1/2 using a curvy pattern, staple the 1/2's of the paper plates right sides together leaving the curvy portion on the outside

Then finger paint, I dropped some red and blue drops on both sides for her to paint, she wanted purple so it gave me an opportunity to teach her what 2 colors made purple.

The painted the Popsicle stick

Then stapled the pipe cleaner, glued the Popsicle stick over the center of the wings (over the staples) then she glued on the googly eyes!
HREF="http://ws.amazon.com/widgets/q?rt=tf_mfw&ServiceVersion=20070822&MarketPlace=US&ID=V20070822%2FUS%2Fmamto4ble-20%2F8001%2Fcc632580-c5fe-41c8-94ce-67f98a35ae88&Operation=NoScript">Amazon.com Widgets
Mama to 4 Blessings is also linking this post up at: